Extracorporeal Blood Purification
Because COVID-19 can create a status of systemic inflammation, which can affect multiple organs, including the kidneys, the adjuvant therapy of blood purification has gained some recognition. Host Pamela Peeke is joined by Javier Neyra to discuss clinical cases and the use of extracorporeal blood purification in COVID-19 patients (Rosalia R, et al. Blood Purif 2021. doi: 10.1159/000515627). Dr. Neyra is an Acute Care Nephrology and CRRT Program and Assistant Professor at the University of Kentucky Medical Center in Lexington, Kentucky. This podcast is sponsored by Baxter.
The OXIRIS Set device is authorized under EUA200164 (Emergency Use Authorization) to treat patients 18 years of age or older with confirmed Coronavirus Disease 2019 (COVID-19) infection admitted to the intensive care unit (ICU) with confirmed or imminent respiratory failure in need of blood purification, including use in continuous renal replacement therapy. This device has neither been cleared or approved for the indication to treat patients with COVID-19 infection. The device is authorized only for the duration of the declaration that circumstances exist justifying the authorization of the emergency use of the OXIRIS Set under section 564(b)(1) of the Act, 21 U.S.C. § 360bbb-3(b)(1), unless the authorization is terminated or revoked sooner.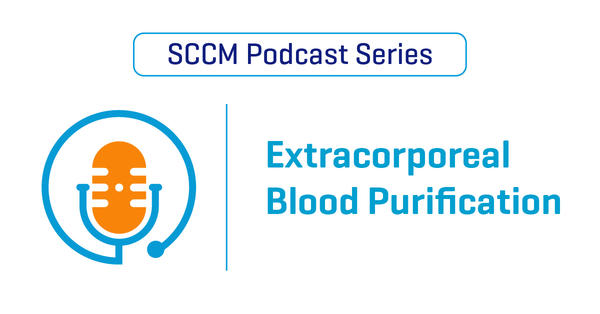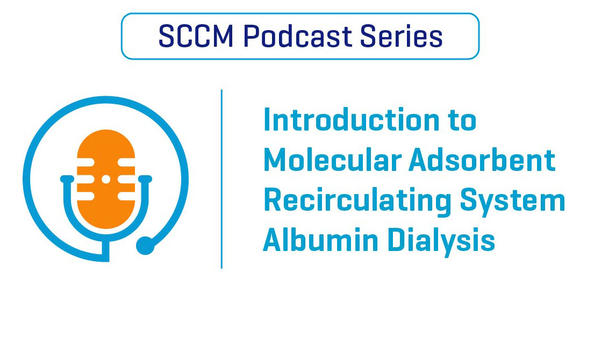 Podcast
Introduction to Molecular Adsorbent Recirculating System Albumin Dialysis
This podcast will describe the principle of albumin dialysis of the molecular adsorbent recirculating system (MARS). Host Pamela M. Peeke, MD, MPH, FACP, FACSM, is joined by Ram M. Subramanian, MD, MBA, FCCM, to discuss the logistics of starting a MARS program to outline indications for MARS. Dr. Subramanian is a hepatologist at Emory University in Atlanta, Georgia. This podcast is sponsored by Baxter.
View resource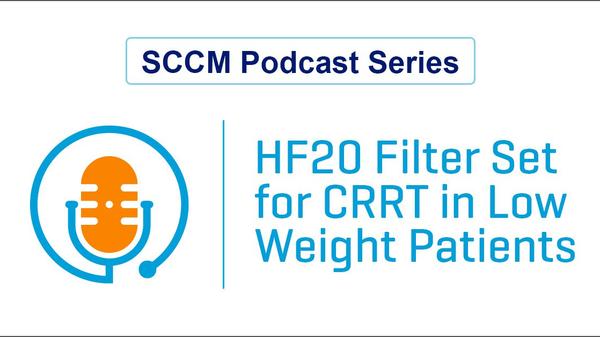 Podcast
HF20 Filter Set for CRRT in Low Weight Patients
This podcast discusses patients who develop acute kidney injury (AKI) and how AKI is independently associated with mortality in critically ill infants, neonates, and larger children. Host Pamela M. Peeke, MD, MPH, FACP, FACSM, is joined by Stuart Goldstein, MD, to discuss the HF20 study, including its end points and the clinical gaps the study addresses.
View resource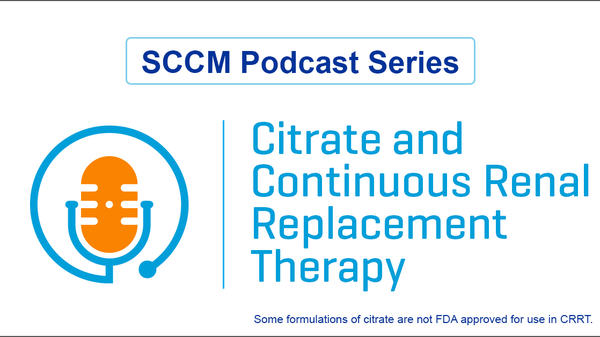 Podcast
Citrate and Continuous Renal Replacement Therapy
With widespread utilization of continuous renal replacement therapy, it's critical to know about how citrate may have a role. Host Pamela M. Peeke, MD, MPH, FACP, FACSM, is joined by Ashita Tolwani, MD, to review citrate and its role in the anticoagulation process and how it can decrease the likelihood of adverse events and ease clinician workload. Dr. Tolwani is a nephrologist at the University of Alabama in Tuscaloosa, Alabama, USA.
View resource