Renal Acute Education Resources
Renal Acute Learning Pathways
 | 
Therapy Knowledge
 | 
Systems
 | 
Advanced Therapies
Renal Acute Training and Education
At Baxter, we are unlocking potential and empowering clinicians to bring their CRRT and organ support therapies program to the next level. Our dedicated team of high-quality clinical trainers and nurses offer a blended approach with in person and a virtual learning experience.
Powered by the Baxter Critical Care Institute, we offer a virtual learning program that provides clinicians a robust curriculum focused on AKI, CRRT, and beyond. Additionally, step by step training on our innovative technologies to support your program.  Our engaging, innovative, and comprehensive training and education resources are designed for diverse clinicians with varying education and training needs. Explore our extensive learning opportunities including on demand webinars, video demonstrations, tutorials, and instructional guides, today.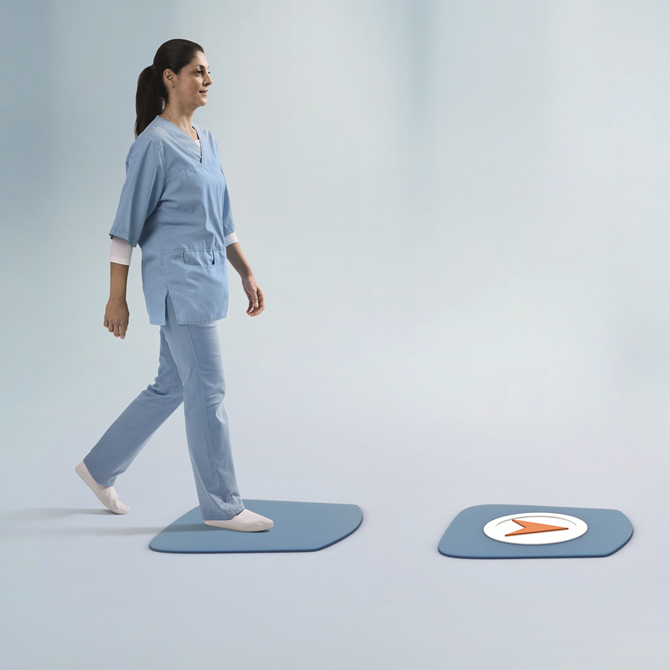 Renal Acute Learning Pathways
Visit our Learning Pathways to continue your learning journey with Baxter. Each pathway will help you enhance your knowledge of AKI, CRRT, and renal acute technologies to best support your program. All pathways are designed and sequenced with learning best practices in mind, providing acute renal therapy and product training geared towards a variety of learners and their unique needs. Your time is valuable so our Learning Pathways can be accessed virtually anywhere, anytime. 
Therapy Knowledge
We recognize the importance of building a good foundation of learning begins with the basics of CRRT and organ support therapies. Browse through the library of educational materials designed that are tailored towards understanding the therapy basic fundamentals.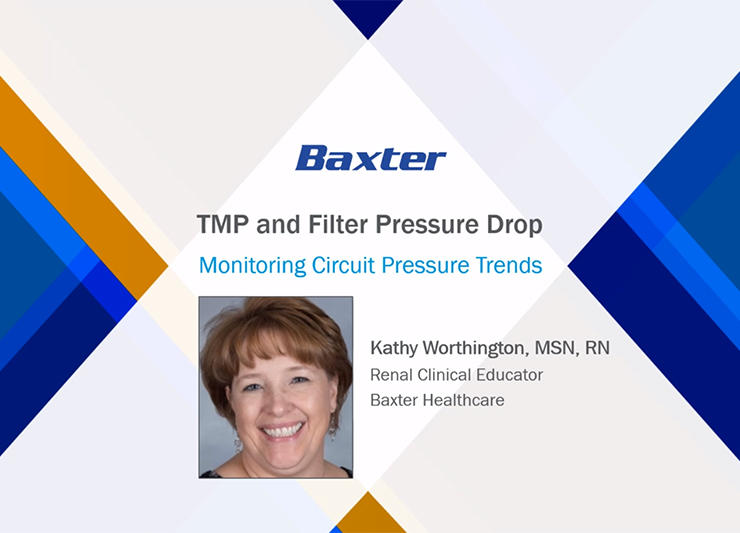 TMP and Filter Pressure Drop
Identify the factors affecting circuit life, CRRT hemodynamics and troubleshooting tips.
Watch now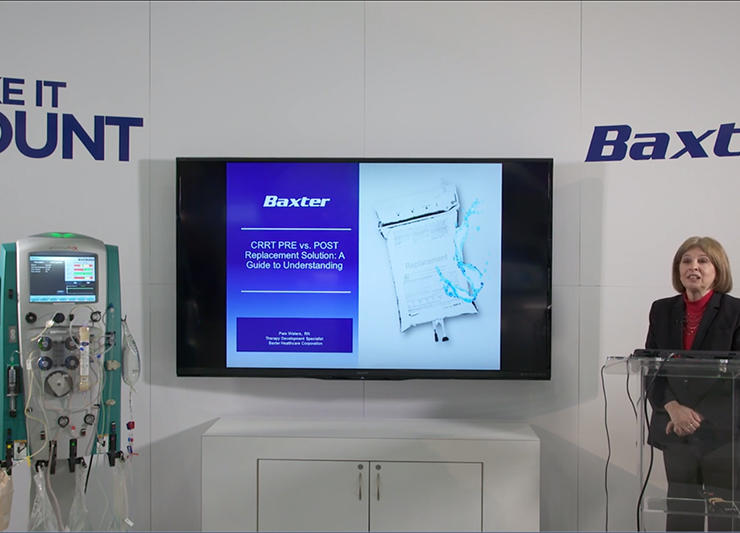 CRRT: Pre and Post Replacement Solutions
Understand the uses and benefits of CRRT replacement solutions and the differences between pre and post-replacement solutions.
Watch now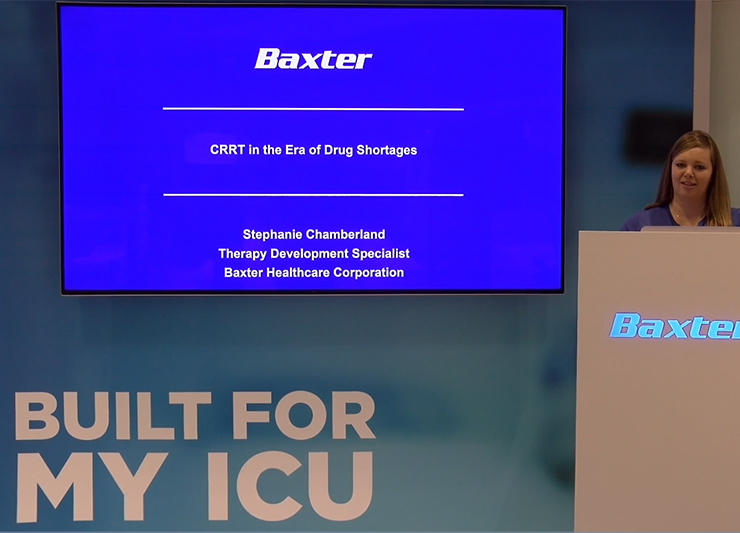 CRRT in the Era of Drug Shortages
Learn about the benefits of commercially available CRRT premixed solutions and the drawbacks of compounded IV mixtures.
Watch now
Watch videos
From basic principles of CRRT systems to procedural changes, we provide on-demand video resources to support healthcare professionals.
Listen to podcasts
Take your learning on the go with a wide range of acute therapy topics. Further your knowledge by listening to our podcasts at your convenience.
Read articles
Dive deep into our library of comprehensive reference materials. Read articles that cover reimbursement codes, therapy modalities, and AKI guidelines.
Baxter CRRT systems are used in healthcare centers centres globally. The resources found here will educate professionals on how to operate and troubleshoot the PRISMAFLEX and PRISMAX systems.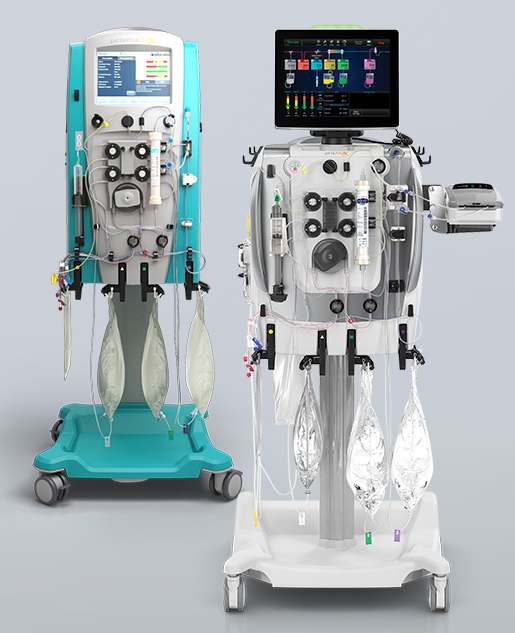 The PRISMAFLEX and PRISMAX Systems are intended for:
Continuous Renal Replacement Therapy (CRRT) for patients weighing 20 kilograms or more with acute renal failure and/or fluid overload.
Therapeutic Plasma Exchange (TPE) therapy for patients weighing 20 kilograms or more with diseases where fluid removal of plasma components is indicated.
Rx Only. For safe and proper use of products mentioned herein refer to the appropriate Instructions for Use or Operator's Manual.
Advanced Therapies
PRISMAFLEX and PRISMAX Systems are designed to allow easy implementation of multiple modality options and therapies. Both platforms can help meet the demands of multiple therapies with a versatile platform that can be customized to specific patient needs. Learn more about training resources.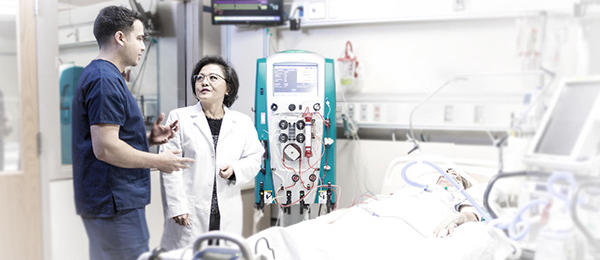 Advanced Therapy Products