COVID-19 Resources for CRRT Treatment
CRRT is preferred treatment modality for COVID-19 patients with AKI
To continue supporting our physicians and nurses who are on the front lines of managing the influx of critically ill patients, many of whom will develop acute kidney injury (AKI) or experience renal failure during this pandemic, we have consolidated support resources to help you with providing these patients Continuous Renal Replacement Therapy (CRRT). We will be updating this page with additional support materials as they become available so please check back regularly.
The Role of CRRT in the Fight
15-40%
of patients with COVID-19 who are admitted to the ICU have AKI requiring RRT.1-3 There is some evidence that COVID-19 interferes with kidney function itself.1
60-80%
is the mortality rate seen in patients with combined respiratory failure and AKI, indicating the consequences of AKI in mechanically ventilated patients is significant (independent mortality of AKI in the ICU is 30-50%).4
Resource Sections
Go directly to more information on the following: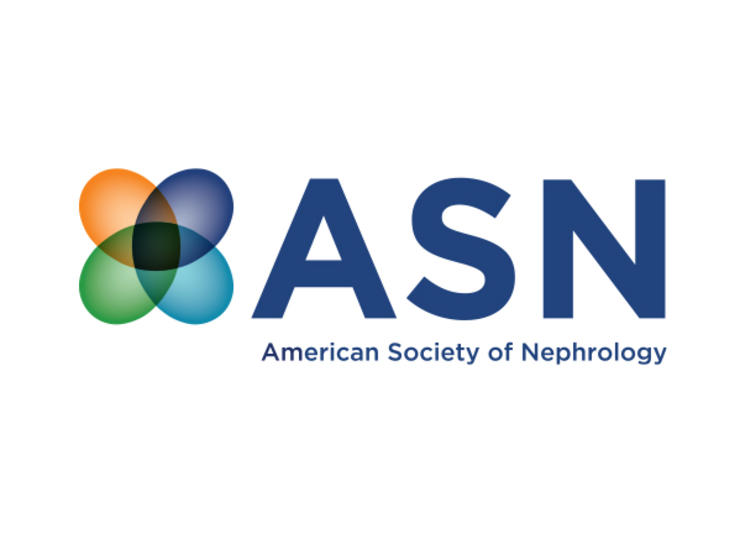 Treatment Guidelines
"Acute kidney injury (AKI) requiring acute renal replacement therapy (RRT) occurs in approximately 15% of all ICU admissions, but this rate is often increased greatly in the setting of severe respiratory failure and acute respiratory distress syndrome (ARDS)."
- American Society of Nephrology
Recommendations on the care of hospitalized patients with COVID-19 and kidney failure requiring renal replacement therapy
View ASN Guidelines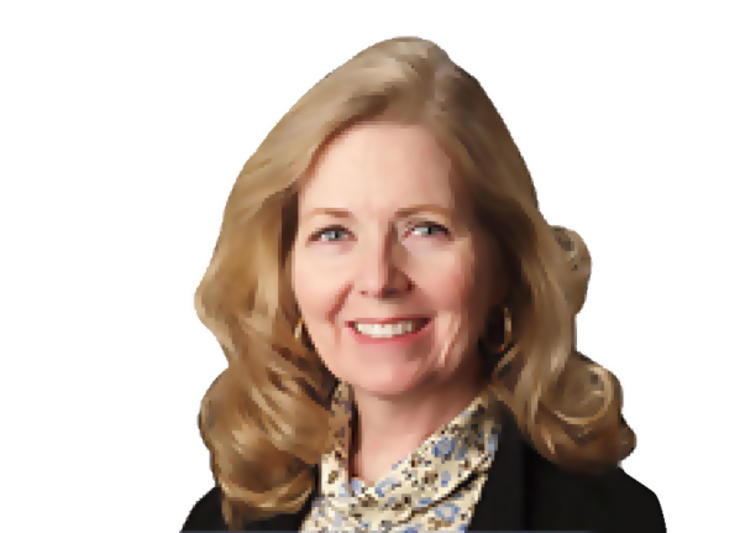 "Now, more than ever, Continuous Renal Replacement Therapy is a critical therapy to be used for patients with AKI requiring renal replacement therapy and especially for those patients who are hemodynamically unstable. It has been reported in various countries that a subset of patients with COVID-19 will become severely ill, with a sepsis like syndrome and multiorgan failure, including acute kidney injury. In these critical cases, CRRT may be a life sustaining and life saving therapy."
- Mary Gellens, MD
Senior Medical Director Baxter Healthcare Corporation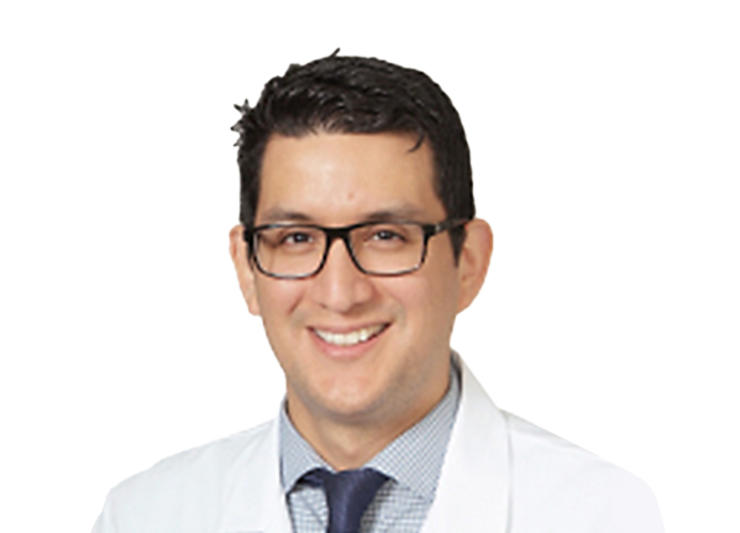 In times of uncertainty, the ability to learn and be proactive makes a huge difference. Our understanding of SARS-CoV-2 prevention and treatment evolves day by day. The clinical characteristics of acute kidney injury (AKI) are heterogeneous and its incidence is reported in up to 25% of patients, some of them requiring renal replacement therapy (RRT). Therefore, preparedness is of utmost importance to maximize our capacity for the provision of RRT. Timely initiation, optimal fluid management and protocolized care with consideration for minimizing healthcare provider exposure should be carefully evaluated.
– Javier A. Neyra, MD, MSCS, FASN
Assistant Professor, Internal Medicine/Nephrology/Bone and Mineral Metabolism Director, Acute Care Nephrology & CRRT Program University of Kentucky Medical Center, Lexington, Kentucky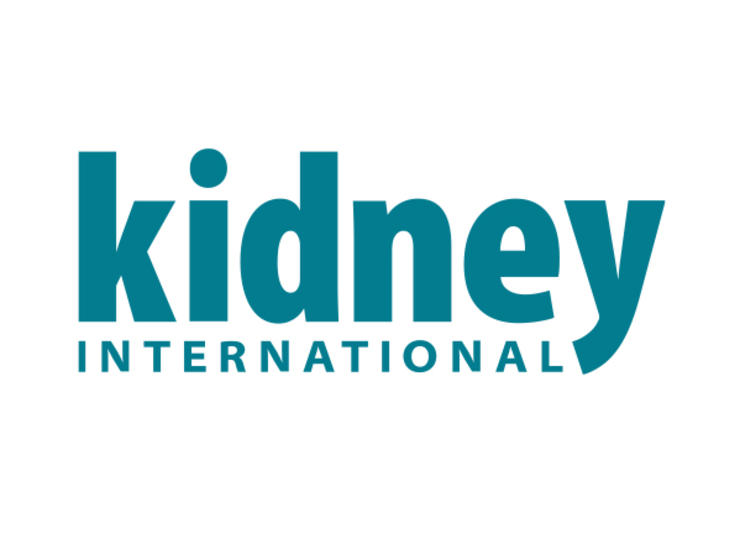 The current treatment of COVID-19 with AKI includes general and supportive management and kidney replacement therapy. There is no effective antiviral therapy available at present.
- The Novel Coronavirus 2019 epidemic and kidneys.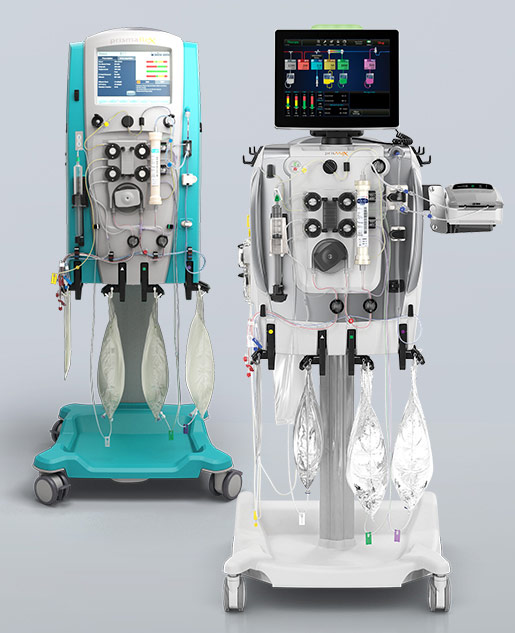 Clinical Support Help-line
MD and PharmD on call at all times to help answer your questions and/or help you troubleshoot step-by-step.
888-404-ICON (4266)
Technical Support
If you need ordering or logistics support, call
888-229-0001 or online
PRISMAFLEX Rentals
For immediate rental needs, call customer service at:
800-352-1221
U.S. Medical Information
For product questions or complaints, call
888-736-2543 Option 2
The PRISMAFLEX and PRISMAX Systems are intended for:
Continuous Renal Replacement Therapy (CRRT) for patients weighing 20 kilograms or more with acute renal failure and/or fluid overload.

Therapeutic Plasma Exchange (TPE) therapy for patients weighing 20 kilograms or more with diseases where fluid removal of plasma components is indicated.

Rx Only. For safe and proper use of products mentioned herein refer to the appropriate Instructions for Use or Operator's Manual.
---
PHOXILLUM and PRISMASOL Renal Replacement Solution Indications and Important Risk Information
Indications and Usage 
PRISMASOL and PHOXILLUM solutions are indicated in pediatric and adult patients for use as a replacement solution in Continuous Renal Replacement Therapy (CRRT) to replace plasma volume removed by ultrafiltration and to correct electrolyte and acid-base imbalances. They may also be used in case of drug poisoning when CRRT is used to remove dialyzable substances.

Warnings and Precautions 
Electrolyte and Volume Abnormalities
PHOXILLUM and PRISMASOL solutions can affect electrolytes and volume and may result in hyperkalemia or hyperphosphatemia. Monitor hemodynamic status and fluid inputs and outputs, potassium, phosphorous, calcium, other electrolytes and acid-base balance throughout the procedure. Abnormalities may be corrected by changing the formulation of replacement solution and/or dialysate, supplementation, or adjusting flow rates appropriately. PHOXILLUM replacement solutions contain hydrogen phosphate, a weak acid that may increase the risk of metabolic acidosis.

Blood Glucose Abnormalities
The use of PRISMASOL and PHOXILLUM replacement solutions can affect blood glucose levels resulting in hypo- or hyper-glycemia depending upon the dextrose content of the replacement solution. Monitor blood glucose levels regularly. Patients may require initiation of or modification of antidiabetic therapy or other corrective measures during treatment.
Please see PHOXILLUM and PRISMASOL Solutions full Prescribing Information.
---